Perform Management review ISO 9001 in Microsoft Office 365
Management review is one knockout criteria of the international quality management system standard 9001. Management review is a process, running regularly. Many find it difficult, because this is running once a year only. Deal, the regular implementation must be proven with a certification. It will be easier for you, when you see how to do the management review in Microsoft Office 365.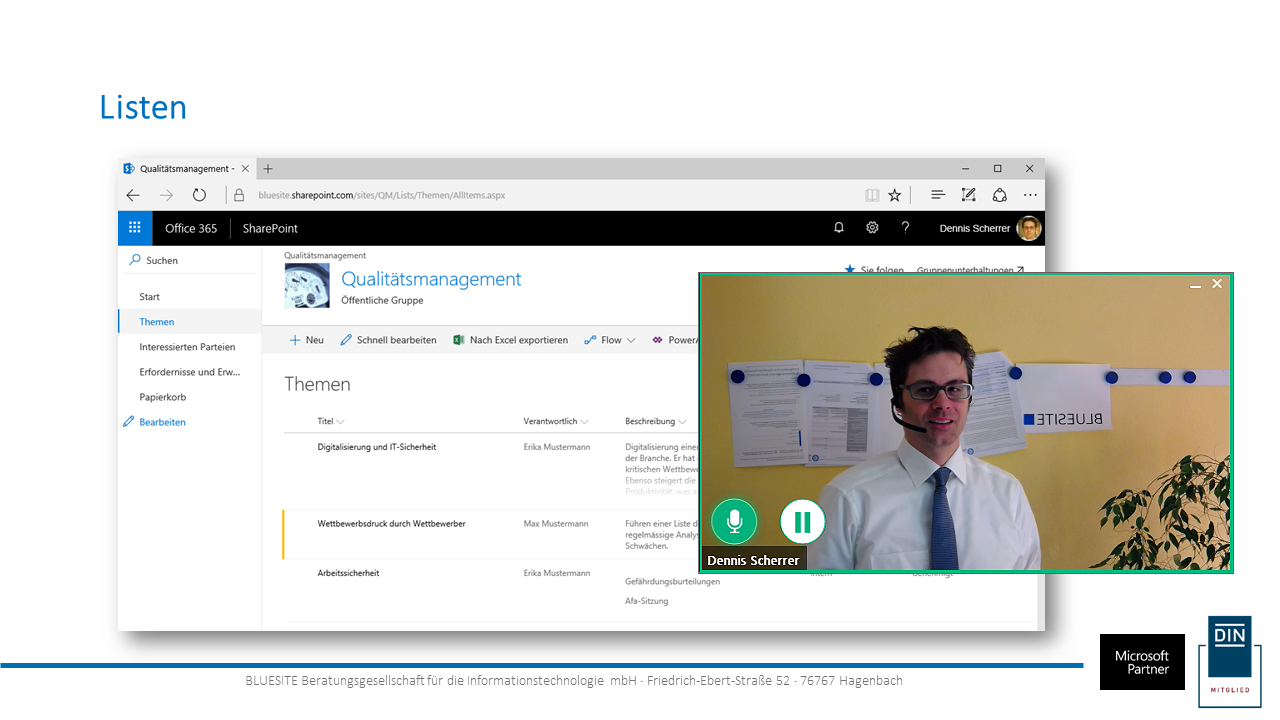 Quality management systems are continuously improved with the management review process. The webinar will show you step-by-step examples and templates for management review.