Quality Objectives in Microsoft Office
What are Quality Objectives?
Quality Objective is a result to be achieved relevant to conformity of products and services and to enhancement of customer satisfaction. You must set quality objectives to comply with ISO 9001:2015, there's no way around it. Quality objectives must be measurable and monitored, and you must document and communicate them.1, 2
What is Microsoft Office?
Microsoft Office is a collection of computer software and online services. It is the de facto standard in software for family offices and businesses, even 47.5 million consumers have a subscription. The company that offers the software is called Microsoft - by far the largest software company.3
Sample of Quality Objectives in Microsoft's office
Documenting your quality objectives with Microsofts online service is more modern as using Microsofts Excel or Word software from the 90s. A online services is more than just a file. It supports you with activity in monitoring and communication. That makes it easier to you to update quality objectives. To help you in writing perfect quality objectives Microsofts office online services provide you a from - that's similar to a template.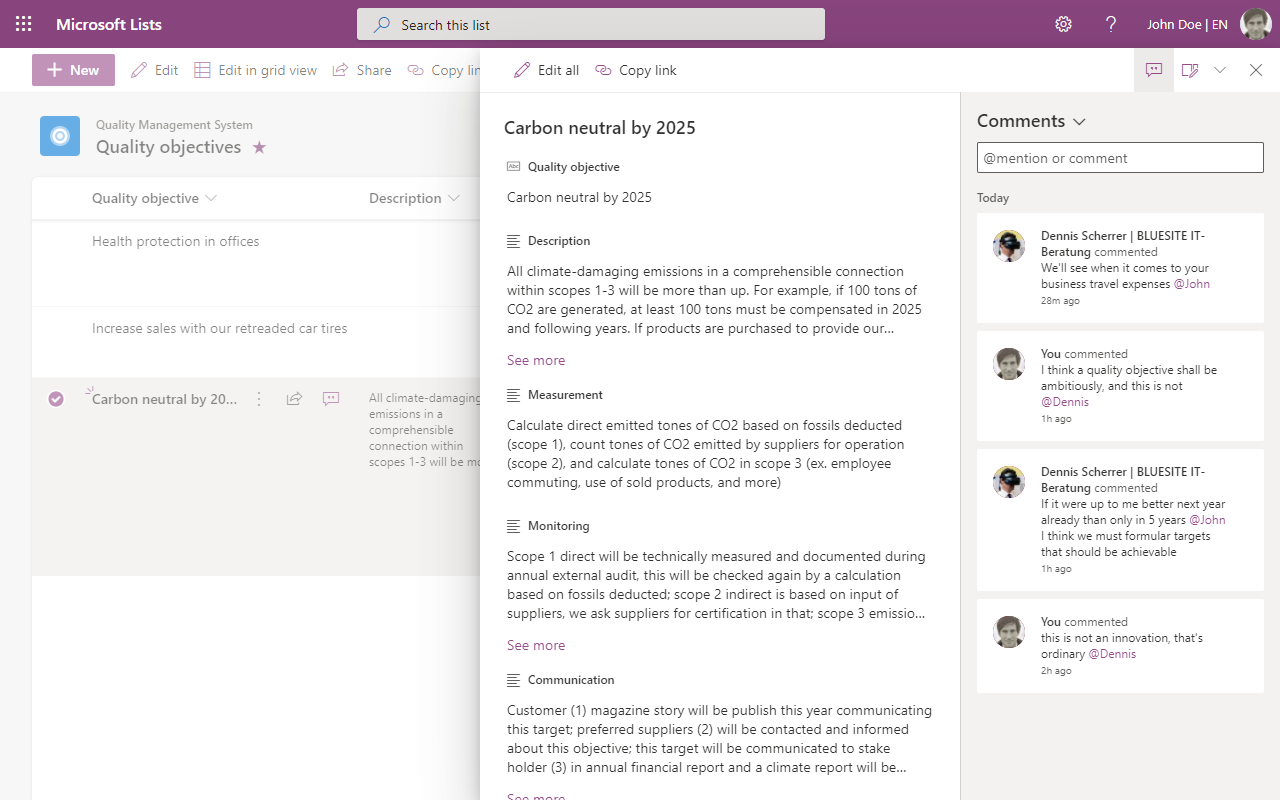 Links
1: ISO 9000:2015 Quality management systems — Fundamentals and vocabulary, Section 3.7.1 https://www.iso.org/standard/45481.html
2: ISO 9001:2015 Quality management systems — Requirements, Section 6.2 https://www.iso.org/standard/62085.html
3: Earnings Release FY21 Q2 https://www.microsoft.com/en-us/Investor/earnings/FY-2021-Q2/press-release-webcast