Requirement "4.1 Understanding the organization and its context" ISO 9001:2015, ISO 14001:2015, ISO 27001:2017, ISO 45001:2018, ISO 50001:2018
Monitor information about relevant issues SharePoint Term Store
Companies determine relevant issues with an environmental analysis. Standards with the same High Level Structure ("HLS"), require monitoring of informations about these issues. You meet this requirement with SharePoint Online.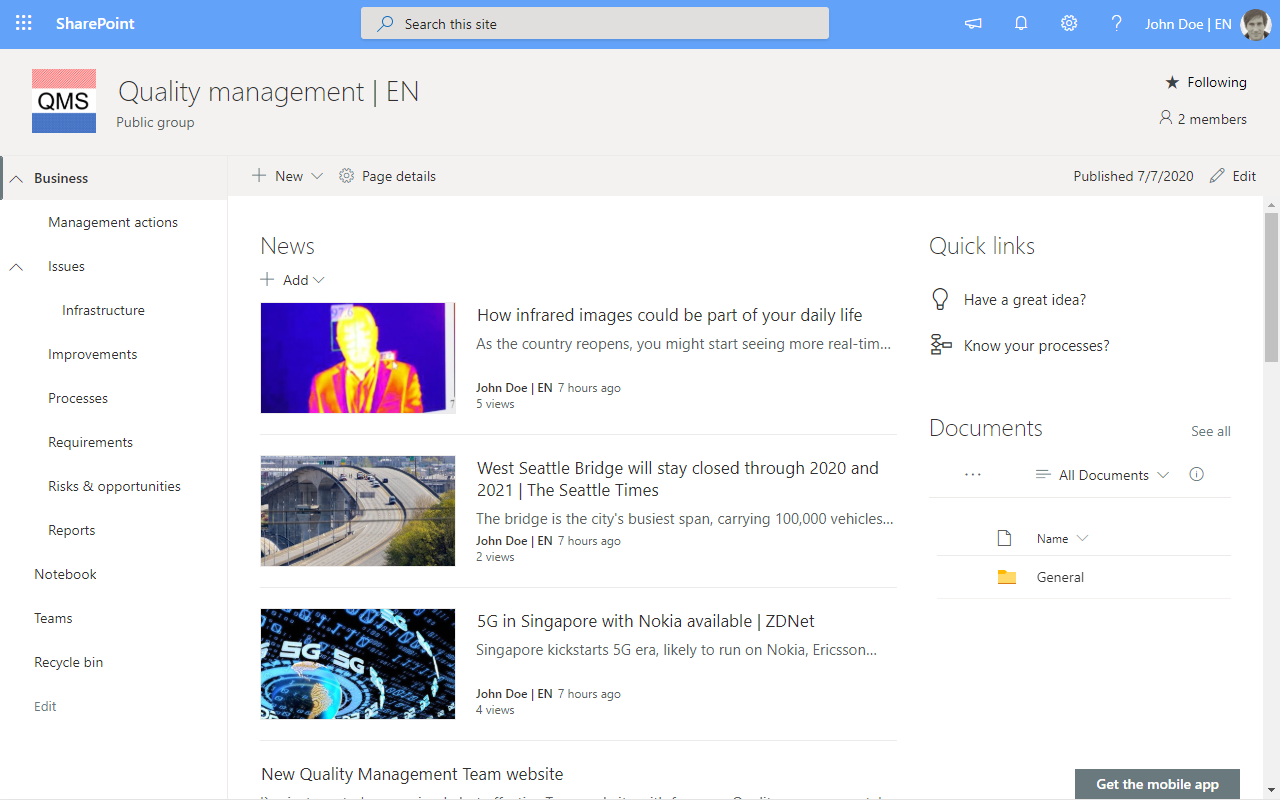 On-Screen Guide for usage and setup; for admins and users
EUR 11.19

last update: July 7, 2020, Version 2.1
System requirements: This configuration as quality management software requires Microsoft's SharePoint cloud service. SharePoint is included in
Microsoft 365 Business Basic/Standard/Premium or available individually as SharePoint Online Plan 1+2. No other third-party tool or add-on is required.